Join fellow innovative executives, this June 21 to 23 in Boulder, CO, for USTelecom's invitation only, forward-looking Summit bringing together broadband technology leaders to explore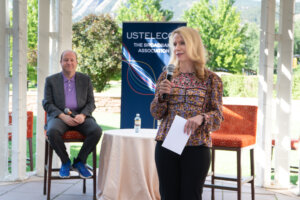 new opportunities in business and technology, discuss partnership strategies, and plan for the growth and success of their businesses.
The Summit's interactive approach emphasizes deeper conversation, engagement, and outcomes on issues driving success across business strategy, technology, and operational transformation. With presenters offering important insight on how to prepare for and excel in today's highly competitive, rapidly evolving communications sector, you will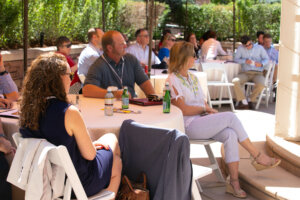 walk away with new tools and strategies to lead and grow your businesses.
We have built in social events for you to build valuable relationships with fellow leaders. And Boulder's beautiful setting, at the foothills of the Rocky Mountains and majestic Flatiron rock formations, creates a breathtaking backdrop visible from numerous rooms at St Julien Hotel & Spa.
AGENDA [as of June 12]
WEDNESDAY, JUNE 21
4 pm  Registration Opens | Tagger Room
6 pm Cocktails + Dinner | Redgarden Terrace
THURSDAY, JUNE 22
7 am  Yoga  |  Xanadu Ballroom 1
8 am  Breakfast  |  Redgarden Terrace
8:30 am  Registration  |  Tagger Room
9 am  Welcome + Sessions  |  Redgarden Terrace
FUTURE OF NETWORKS  |  AI Opportunity
AI and the Future of Work 
Kevin Delaney, Co-founder & CEO, Charter Works
Introduction: Kathy Grillo, SVP, Public Policy & Government Affairs, Verizon
Mountainside Chat
Mark Austin, VP – Data Science, AT&T
Moderator: Jonathan Spalter, President & CEO, USTelecom
10:20 am  |  Break
10:40 am  |  Sessions
FUTURE OF NETWORKS  |  Business Evolution and Investment Strategy
Business Evolution
Jeff England, CFO, Silver Star
Marty Rubin, CEO, Smart City
Michael Weening, President & CEO, Calix
Moderator: Melissa Mann, VP, Public Policy & Government Affairs, Lumen
Investment Strategy
Jonathan Adelstein, Head of Global Policy & Public Investment, DigitalBridge
Chad Crank, Managing Director, Grain Management
Mike Reynolds, Managing Director – Americas, Palisade Infrastructure
Moderator: Todd Foje, CEO, Great Plains Communications
12 pm  Lunch + Learn  |  Xanadu Ballroom 2 +3
Topics
AI + The Future of Work
Hot Topics in Business Evolution
Network Innovation + AI
Partnerships with Satellite Broadband
Private Equity
2 pm  Hike the Flatirons or Tour the Breweries [optional]
6:15 pm  Cocktails + Dinner  |  Corrida [1023 Walnut Street]
FRIDAY, JUNE 23
8 am  Breakfast  |  Redgarden Terrace
9 am  Sessions  |  Redgarden Terrace
BROADBAND STRATEGY  |  Views from the C-Suite + Wall Street
The CEOs
Bob Mudge, CEO, Brightspeed
Tony Thomas, President & CEO, Windstream
Bob Udell, President & CEO, Consolidated Communications
Harold Zeitz, CEO, Ziply Fiber
Moderator: Jonathan Spalter, President & CEO, USTelecom
Wall Street
Jonathan Chaplin, Managing Partner, New Street Research
Mike Rollins, Managing Director, Citi
Moderator: Anand Vadapalli, Advisor, Palisade Infrastructure
10:15 am  |  Break
10:30 am
The Bead on BEAD
Jennifer Prather, CEO, Totelcom Communications
Brandy Reitter, Executive Director, Colorado Broadband Office
Jason Williams, CEO, Blackfoot Communications
Moderator: Rhonda Johnson, EVP, Federal Regulatory Regulations, AT&T
11:15 am  Grab + Go Lunch  |  Redgarden Upper Terrace
Exclusive Sponsor

Registration
There is no fee to register for this invitation only event but you must complete a registration form found here.
Reserving Your Room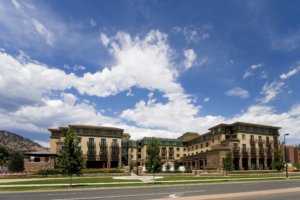 For your planning purposes, the Summit kicks off on Wednesday evening with cocktails and dinner and concludes on Friday by lunch.
Located in the heart of Boulder's historic downtown at the foot of the Flatirons, St Julien Hotel & Spa is within walking distance of shops, restaurants, entertainment plus miles of hiking and biking paths not to mention easy access to outdoor activities from kayaking to rock climbing.
Reservations Details and Deadline:  USTelecom secured a discounted rate of $378.00+tax. We have exceeded our initial room block, but have been able to add a limited number of rooms to the block. Once these rooms are reserved we cannot guarantee room availability or the rate. You are urged to make your reservation as soon as possible. Please contact Mark Rebholz at mrebholz@ustelecom.org if you have any questions.
Online: USTelecom's dedicated reservation portal

Email:

Sjreservations@stjulien.com– say you are with the USTelecom group

Phone:

720 406 9696 select #5 – say you are with the USTelecom group.  Open 7am to 7PM (MT)

If you have any issues confirming an online reservation, please call (720 406 9696) or email

sjreservations@stjulien.com.
NOTE:  Upgraded rooms, including rooms with mountain views and suites, are available by calling the reservations number.
Hotel Amenities:  In addition to the variety of amenities offered at the St. Julien Hotel & Spa, USTelecom guests will receive:
20% discount on spa services (Mon.-Thurs., based on availability)
Complimentary Wi-Fi Internet in guest rooms, public areas, and meeting space
USTelecom's discounted room rate three days prior to and after the conference nights
Airports
Denver International Airport (DEN): approximately 45 minutes from the St Julien
Boulder Municipal Airport:  private planes only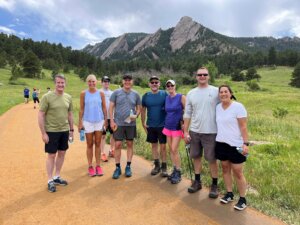 Activities: Boulder, located at the foothills of the Rocky Mountains, is perfect for exploring. To the west, the trail-lined Flatirons are craggy rock formations overlooking the city.
Downtown's pedestrian Pearl Street Mall includes art galleries, cafes, restaurants and boutiques. The University of Colorado Boulder campus is home to the Fiske Planetarium and the Museum of Natural History, with zoology and anthropology exhibits.
If you have any questions, please reach out to Mark Rebholz, VP of Public Affairs, at mrebholz@ustelecom.org.