Sponsored by iconectiv


To request the slide presentation, please contact Patti Hewitt at phewitt@iconectiv.com
Every quarter, ~100M global subscribers change their phone operator. This volume of number porting means it can be difficult for service providers, SMS aggregators and VoIP providers to correctly and appropriately route phone calls and text messages. Further, they need to consider constant changes in global numbering plans, while efficiently managing interconnections and traffic termination. Not having visibility into this can lead to unnecessary interconnection charges, dropped calls and undelivered texts—all of which impact customer satisfaction, revenue, profitability and brand reputation.
In this webinar, iconectiv's Robin Conley will discuss the concept of numbering intelligence—a data routing and rating framework that simply and seamlessly determines which phone numbers belong to which operators. By accurately routing and rating voice and SMS traffic, interconnection-related revenue leakage is minimized while customer satisfaction improves. Using case study examples from iconectiv® TruNumber Routing, Conley will explore and identify useful ways to help organizations to protect revenue in 2022.
To request the slide presentation, please contact Patti Hewitt at phewitt@iconectiv.com
Presenter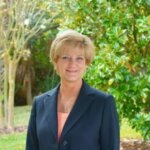 Robin Conley, Senior Professional, Product Management at iconectiv, is responsible for setting the strategy, roadmap and feature definition for TruNumber Protect and TruNumber Routing. Her role entails collaborating with a cross functional team to ensure strategic and tactical alignment of goals and resources for the delivery of the products both domestically and internationally.
Conley has more than 30 years of experience with IT products and solutions in the telecommunications sector. Before joining iconectiv, Conley held roles at Syniverse Technologies, Total Software Solutions and the National Pediatric Cancer Foundation.
She holds a Bachelor of Engineering Technology from the University of South Florida and a Master of Science in Management from Troy State University.