February 7, 2019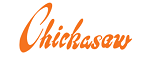 Chickasaw Telephone Company Vice President Larry Jones talks about offering diverse telecommunications services in rural Oklahoma. The business employs approximately 250 employees, led by a strong managerial team, including Larry.
Tell us about Chickasaw.
Founded in 1909, Chickasaw Telephone Company serves nine rural exchanges in southcentral Oklahoma.  We are situated in the heart of the Chickasaw Nation and provide broadband/voice services in the Arbuckle Mountain Range, one of the oldest mountain ranges in the world. Our high cost service area also is located in the middle of "Tornado Alley," forcing us to bury transmission lines with a rock cutter.
What's your biggest or most recent corporate accomplishment? 
We are currently in the middle of a complete fiber overbuild, deploying fiber to the home across our territory. As one of the largest private employers in the area, we work very closely with the Chickasaw Nation to meet their governmental and member needs.
When you think about your company's future, what, if anything, keeps you up at night? 
The spiraling growth in streaming video on our network keeps me up at night. The exponential growth of streaming content strains our network and we receive no compensation from the "edge providers" who are benefiting from our "free" delivery system for their services to their customers.
What unique challenges does your company face while serving rural communities in Kansas and Oklahoma? 
Our topography makes providing service in our territory extremely high cost.
What are two websites that you can't get through the day without checking?
OKNews.com and ESPN