March 4, 2021
---
USTelecom's 2021 Cybersecurity Survey of Critical Infrastructure Small and Medium-Sized Businesses (SMBs) examines the cybersecurity risks, readiness, and realities SMBs who own, operate, or support U.S. critical infrastructure face in establishing and maintaining cybersecurity in their organizations.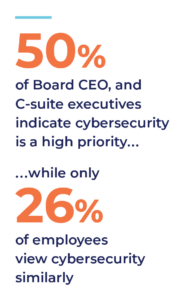 The United States' critical infrastructure, and thus its national security, is dependent on the cybersecurity defensive posture of individual, yet highly interconnected, organizations. Because a SMB cybersecurity failure can impact the broader digital ecosystem leading to financial and reputational loss and service disruption, understanding the organizational behavior of companies of various sizes is imperative.
This survey analyzes Critical Infrastructure SMBs whose cybersecurity programs often struggle to deliver robust and mature security protocols at levels similar to better-resourced and larger sector enterprises, leaving them vulnerable to cyberattacks. This unprecedented survey of Critical Infrastructure SMBs offers new insights into SMB cybersecurity programs and identifies opportunities to address economic, operational, and policy gaps.
---