January 26, 2021
WASHINGTON, DC – USTelecom | The Broadband Association, a leading association of connectivity providers and innovators, today announced Brianna Gordon as its first USTelecom Connected Future Fellow.
USTelecom's Connected Future Fellowship program is dedicated to advancing the careers of college students and recent graduates from diverse backgrounds seeking practical, professional experience in the broadband innovation community.
"We are excited to welcome Brianna as USTelecom's first Connected Future Fellow," USTelecom president and CEO Jonathan Spalter said. "Through this new opportunity she will get first-hand experience working with professionals in the communications sector and our team looks forward to collaborating with her."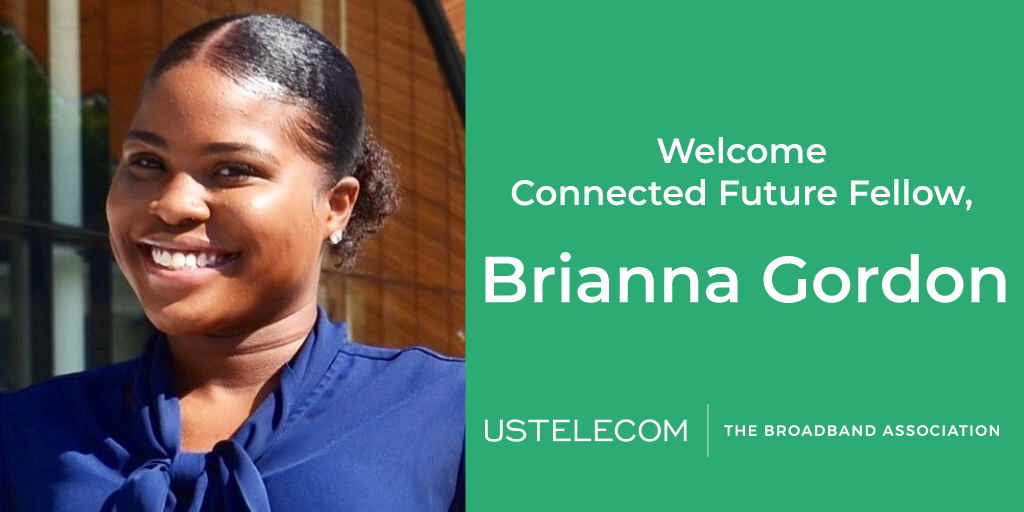 As a fellow, Gordon will work with USTelecom's Government Affairs and Strategic Initiatives & Partnerships teams focusing on the work of broadband providers to increase connectivity, an essential component in any plan to lift America and move the nation forward, including pandemic and economic recovery, education, healthcare, job creation and more.
Gordon is a recent graduate of Temple University where she was Community Service Chair of the Black Law Student Association and Vice Chief Judge for the Temple Student Government. She also served as a legal intern at New York-based Rheingold Giuffra Ruffo Plotkin LLP. Earlier she worked in the office of the Philadelphia District Attorney.
More information on the Connected Future Fellowship is available HERE.
---
ABOUT USTELECOM
USTelecom is the national trade association representing technology providers, innovators, suppliers, and manufacturers committed to connecting the world through the power of broadband.